So I wake up today and find my wife has placed a napkin at the base of my coffee maker, to absorb the slowly, yet increasingly frequent, dripping brew.
Not good. Not good at all.
I had known my faithful friend was declining, but I was in denial. Who ever wants to admit when something so important and loved is reaching it's end? Not I.
My wife had mentioned buying a new one several times, but I was always sure I could make it last. Cleaning it, fiddling with it, trying to keep the aging process at bay.
However, the dripping and sad loss of valuable, delicious, life-affirming coffee increased in frequency and was now, in fact, continuous.
Alas, the end was inevitable.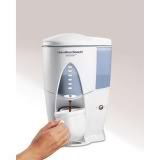 Good-bye, my friend.
It's been a good ride.
Of course, the only way I would truly let this vital appliance leave our home is if there was a rookie waiting in the wings.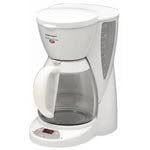 Welcome.
I'm sure this is the start of a beautiful friendship.
Your first shift starts at 0600 hours. Let's see what you've got.
~~~~~~~~~~~~~~~~~~~~~~~~~~
And since I am doing a coffee-themed post,
I will include a list sent to me by my daughter:
YOU KNOW YOU'RE ADDICTED TO COFFEE WHEN:
-You've built a miniature city out of little plastic stirrers.
-People get dizzy just watching you.
-Instant coffee takes too long.
-You channel surf faster without a remote.
-You have a picture of your coffee mug on your coffee mug.
(my favorite)
-You can outlast the Energizer bunny.
-You short out motion detectors.
-You don't even wait for the water to boil anymore.
-Your nervous twitch registers on the Richter scale.
-You help your dog chase its tail.
-You soak your dentures in coffee overnight.
-Your first-aid kit contains two pints of coffee with an I.V. hookup.
-You ski uphill.
-You get a speeding ticket even when you're parked.
-You answer the door before people knock.
-You haven't blinked since the last lunar eclipse.
~~~~~~~~~~~~~~~~~~~~~~~~~~
And how cool is this?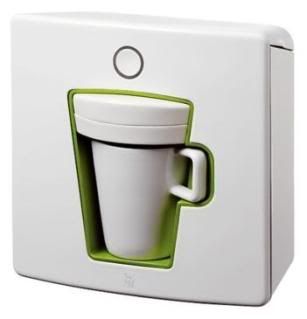 The WMF1 Coffee Pad
is a single-serve coffee maker that uses a ceramic mug in place of the carafe. Great for cubicles or whatever small space you need a coffee-maker in. Which is anywhere. Right?
This item is from Europe and won it's creators an award in 2007.
Thanks to
technabob
.