This popped up on the net today, and I had to share:
webdesigner depot
has
50 Beautifully Delicious Coffee Designs
.
Even though I think people should be
drinking
their coffee instead of fiddling with it, I have to appreciate the talent involved here.
My two favorites: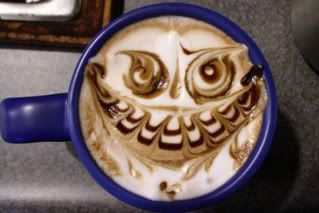 Love the devilishly creepy grin!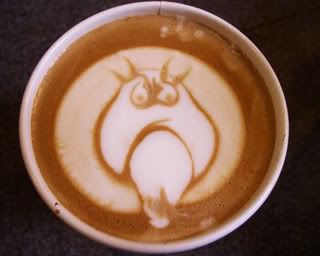 And this has a Dr. Seuss/Grinch-like quality to it.
Check out the rest
, some are truly amazing!